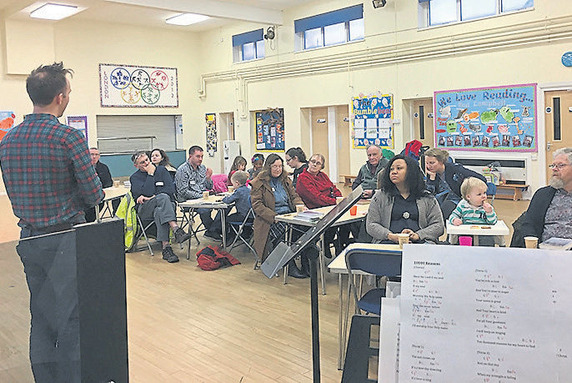 A new Cumbrian church plant is giving thanks for six months of life and looking ahead to God's provision as they face the future…
The joke is often made that Barrow-in-Furness is at the end of the longest cul-de-sac in the country!
With a population of 70,000 it is the second-largest urban area in Cumbria, but is located at the end of the Furness peninsula. For those who've experienced the 45-minute drive down the A590 from the M6 turn-off, there's more than a hint of truth to this joke!
Our first time making the journey was back in November 2014, part of a seemingly epic trek from north London, where we were training for ministry at Oak Hill College. Even in the space of a weekend the town made an impression on us: the strong sense of Barrovian identity, the stunning beach vistas looking north up the west Cumbrian coastline, not to mention the huge looming hulk of the Devonshire Dock Hall at the centre of the town's shipyard.